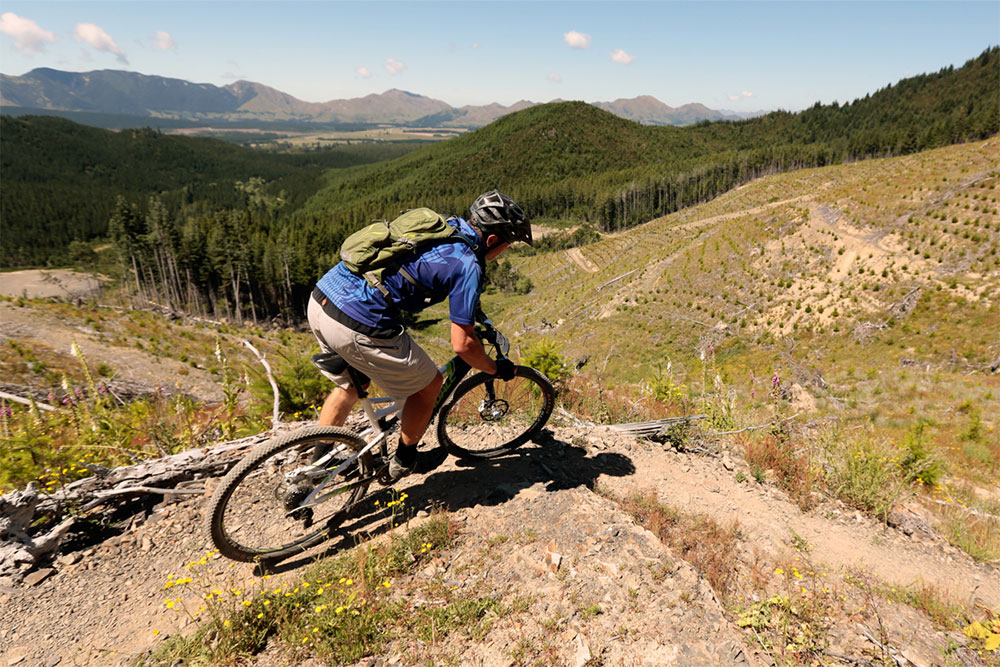 Hiking & Biking
Hiking
Whether you are after a quiet amble or a hardcore hike, Hanmer Springs is a walkers' paradise. The variety of walks is incredible - from short leisurely strolls along the forest paths, to hikes up Mt Isobel or Dumblane. Some of the tracks traverse the Heritage Forest Area where the exotic trees were planted over 100 years ago. While other tracks pass through pockets of native mountain beech.
A detailed map of the Hanmer Springs Walks can be purchased from the Hanmer Springs i-SITE Visitor Centre, or you can click here to view all the latest walking and hiking trails in the area.
Hanmer Heritage Forest Walk
Hanmer Heritage Forest is a great place to explore what New Zealand's forests have to offer, with a range of walking, mountain biking and horse-riding tracks in the area. Protected under a Crown covenant to preserve its character, the forest contains a striking mix of native and exotic plant life and the oldest part of the forest contains plants more than 100 years old. This is also where you will find the magical wooden carvings. Find out more by visiting here.
St James Conservation Area
Hanmer Springs is the gateway to the St James Conservation Area and the Lewis Pass National Reserve with both areas offering a range of day and multi-day tramps. For further information click here.
Whatever you have planned... Do take some advice from the locals:
Sturdy footwear is essential for walks longer than two hours
Please read the information signs for your own safety
Please respect the environment and take your rubbish out with you
Biking
The rugged, mountain terrain of the Hanmer Springs Basin is ideal for mountain biking. The numerous all weather single tracks in and around the Hanmer Forest range from scenic beginner trails to technical trails for all experts. There are also backcountry tracks on gravel roads and the exciting new development of the national cycle way in the St James Conservation Area.
The Tracks
You can get free access to the latest trails including maps and guides here.
Hanmer Springs Mountain Bike Hire
Visitors can hire mountain bikes, helmets, and associated equipment from outlets in Hanmer Springs Village. Ask at the Hanmer Springs i-SITE Visitors Centre or look out for signs advertising bike hire.
Hanmer Springs Mountain Biking Events
For the more competitive bikers, Hanmer Springs Village plays host to several mountain biking events throughout the year. Find out more by visiting Hanmer Springs Events website here.
---